THE NEXT CLUB MEETING: 12th December: CHRISTMAS PARTY including
THE GAME (2 prizes pp please), Photo Competition - Fish, Fun, Landscapes, Animals (two entries pp per category).
(please bring Raffle prize, Glass and preferred drink)
Welcome to our information pages. If you live around Heathrow Airport (someone has to!) or maybe even a little further out, are interested in fishkeeping
in any capacity - aquariums, ponds, tropical or coldwater fishes, freshwater or marine - then we'll have something to offer you.
Please read on, and then perhaps we'll have the pleasure of meeting with you in the not too distant future. We do hope so.
What We Do
Where We Do It, and When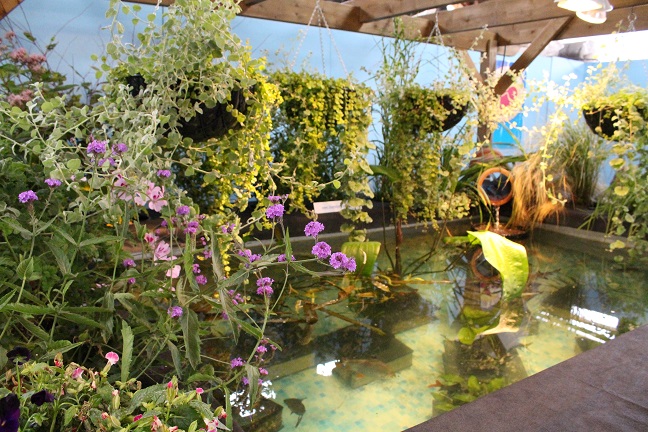 What a great effort by all concerned!
We were the star of the Show!
Will We Suit You?
You Also Might Like to Know
*How Things Went
FOR THE CONFUSED (KNOW YOUR FISH CLASSES)
Hounslow's Recommended Top Shops
TRY THE HOUNSLOW LUCKY DIP SLIDE SHOW EXPERIENCE!
*
* denotes updated page
Last updated December, 2018
---


You can contact us for latest Hounslow Society information at
or with information for our website at